Vogue 8151
I really like this idea of a lace front sweater, and had pinned this one from
Nordstrom
to my Pinterest boards.
Vogue 8151 is a very popular Tshirt pattern, and has been positively reviewed many times on
PatternReview
. I can't tell you how long this pattern has been in my collection, but I think it served the purpose well for my knit top.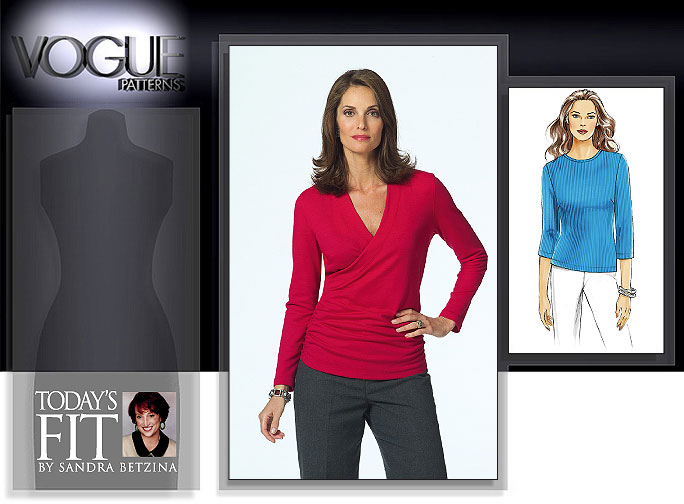 I cut out two separate fronts from View B: one of the gray knit, and one of the lace. Then I basted them together around the outside edges, and went forward treating them as one.
Loved the neckline treatment...looks good and lays flat!
Nice to have darts, and some waistline fitting :-)
Michigan weather has been a bit like Fall this week, so I was actually able to wear my new top sooner than I would have thought.
This was a great start to sewing some new pieces for my Fall/Winter wardrobe. I have another idea for sewing with this pattern, but next up will be a ponte knit dress.....in gray! Who knew I had all this gray fabric in my collection?!