Simplicity 1318: Kimono
I've been sewing those chiffon kimonos for my daughters that are all the rage right now, and thought: "Why not make one for me?"
Although I don't follow the trends too much when sewing for myself, I consider the kimono to function like a lightweight jacket. I chose to use
Simplicity 1318
, View B, because I liked the look of the banded fronts and sleeves.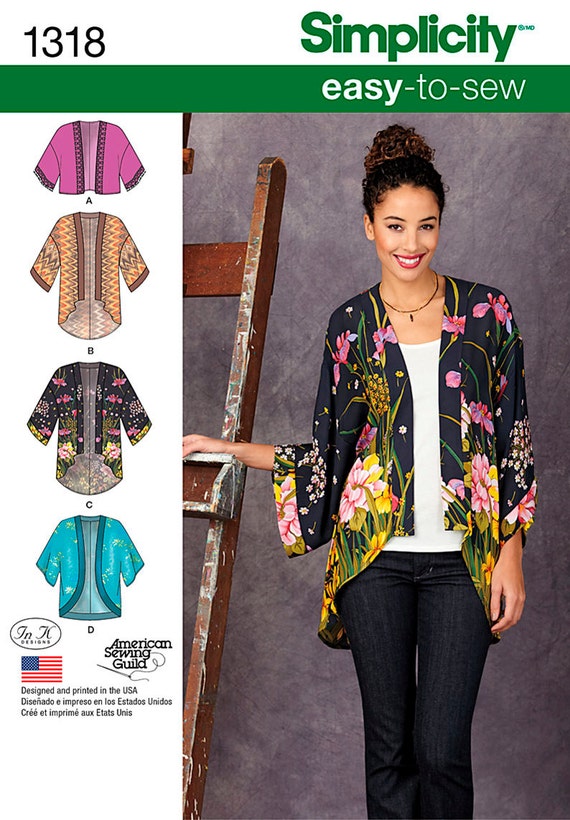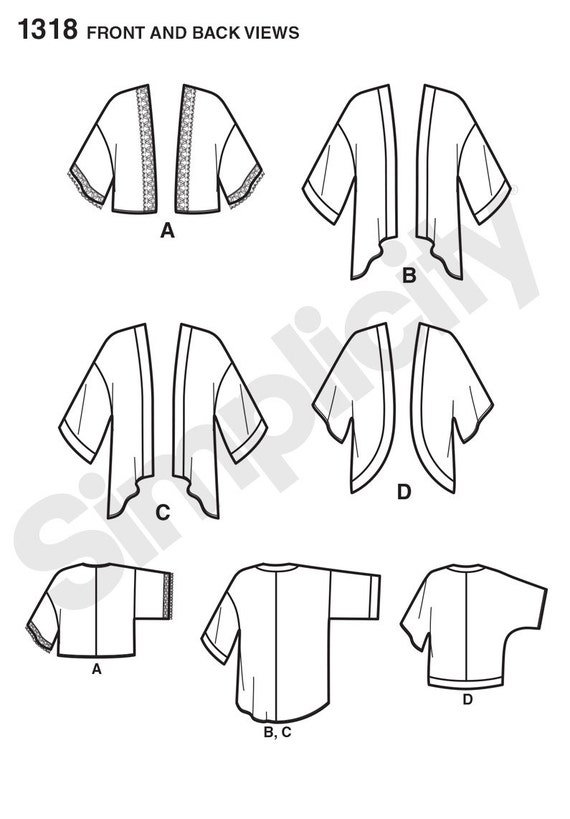 Deciding to sew a test garment first from my stash, I found this
rayon challis purchased online from
Fashion Fabrics Club
3 years ago. I remember adding this fabric to my order back then to reach the minimum to receive free shipping.....we ALL do that, right?!
I also remember opening the box on the day it was delivered, with the "WHAT was I thinking?" feeling......I really thought that it was an ugly duckling.
Fast forward 3 years, and now this fabric didn't look so bad that I couldn't try it with this 'wearable muslin'. It is soft and flowing, and the print looks a lot like what I see in RTW.
Per pattern instructions, I interfaced the bands, using
ProTRICOT fusible from
Fashion Sewing Supply
, and assembled the kimono using my serger, handstitching the bands to the inside for a cleaner finish.
I wore this when I visited my daughters in Chicago a couple of weekends ago, and my daughter Kristen was my photographer for my city shots.
(Rhonda: do you recognize this mural? Lawrence by the Copernicus Center :-))
I don't know how many of these I can use in my wardrobe, but given some the right fabric I might make it again.