Simplicity 2369, McCall's 5248: PJ's!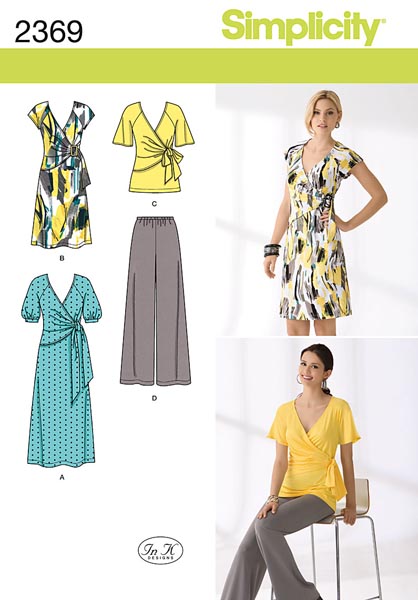 Simplicity 2369
is a very popular and often reviewed pattern on the sewing website
PatternReview
. It's been sitting at the top of my to-do list for quite awhile, so I gave it a try. I had this yellow knit in my stash, so I used it to test the pattern. It really wasn't the right fabric, tho....too thin and clingy. But now I know why this is a much-loved pattern! I did make my usual FBA, and added stretch elastic to the neckline to eliminate gaping. I'm looking forward to making up the dress, when I find the right fabric.
In the mean time, this will work well as a PJ top. Speaking of PJs, a couple of bloggers like
Karen
and
Barbara
have been posting about PJs, so I guess I'm right on trend!
The PJs top needed some bottoms, so I got out
McCall's 5248
. Not much to say here, just your
basic PJ bottoms with an elastic waist. I did need to narrow the leg width some, the legs were just too
wide and baggy. I used this stretch cotton....not quite sure why or when I purchased this "loud" fabric,
but it's fine to wear in the privacy of my own home!